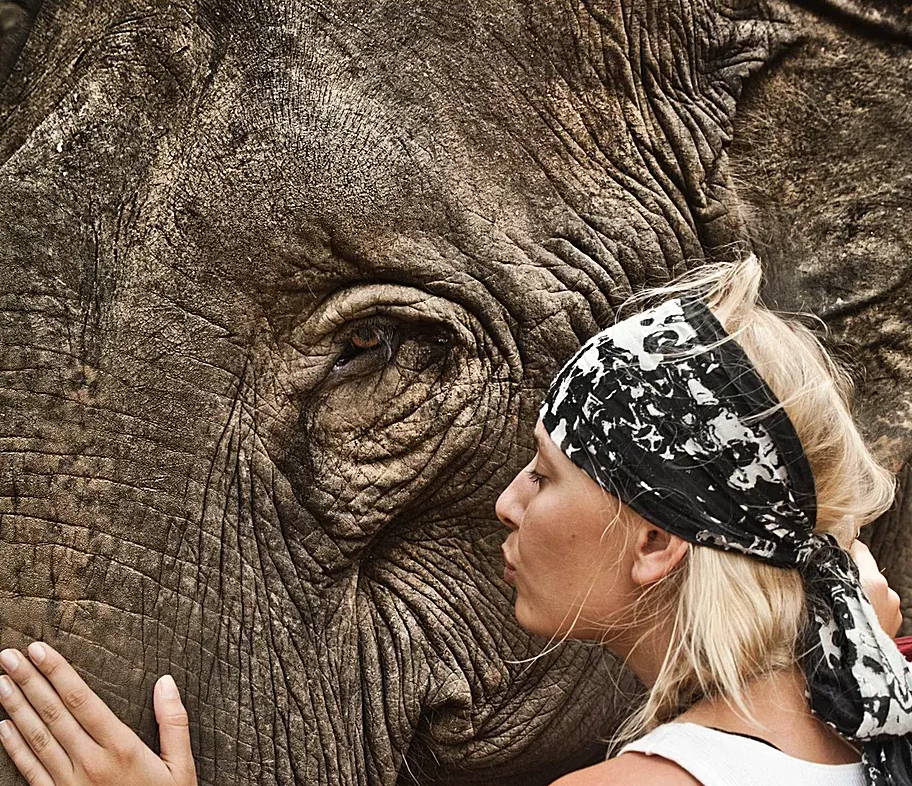 As I've watched as life on our planet has become increasingly more fragile, I used to think — I'm just one person, how do I make a change?​

But then I remembered what Mahatma Gandhi said,

"Be the change you want to see..."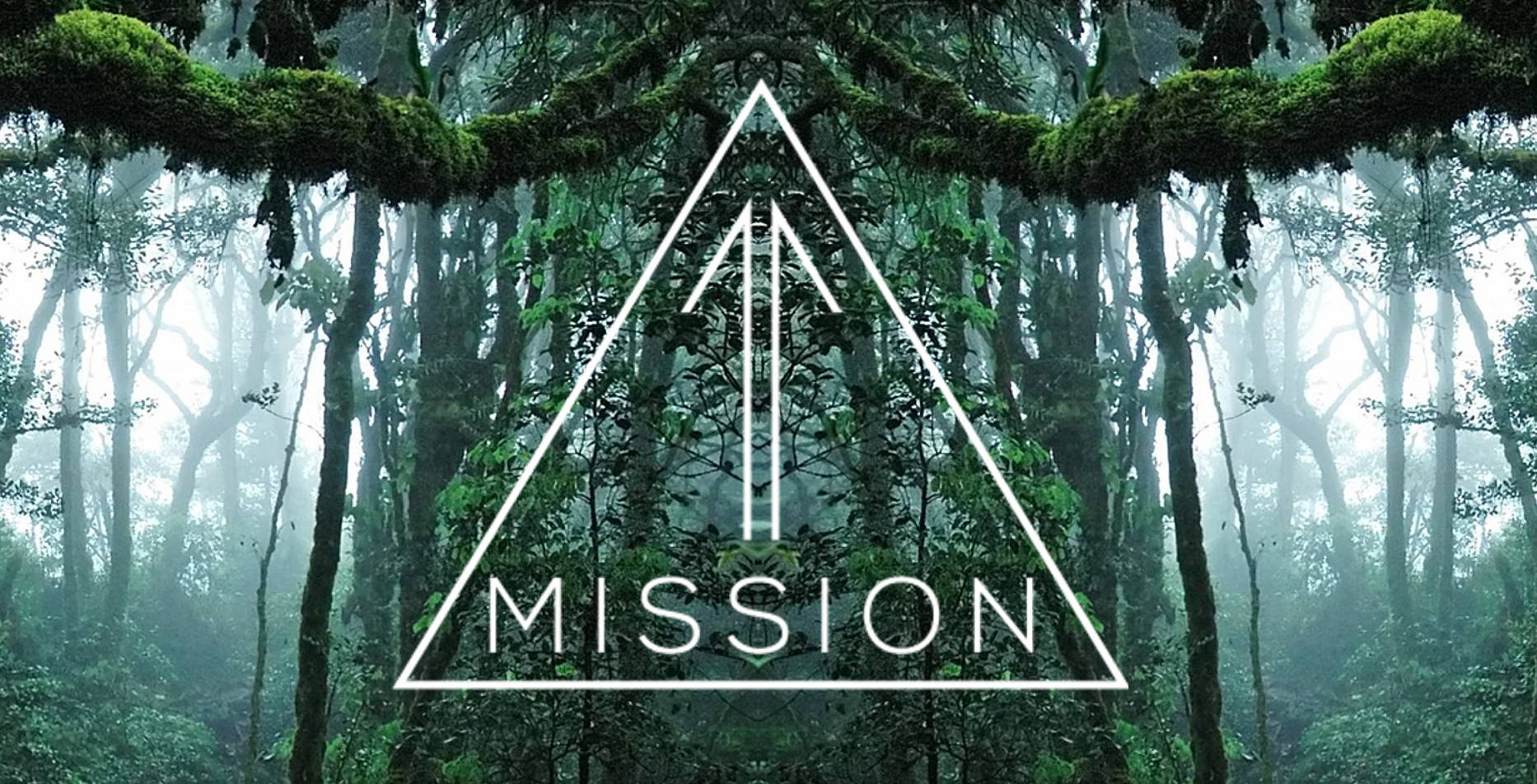 We proudly introduce OGT Badassador Kat Benzova.
Born and raised in the mountains of Slovakia, Kat is an internationally renowned music and documentary photographer/cinematographer that has toured and worked with iconic bands like Guns N' Roses, Aerosmith, AC/DC, KISS, The Rolling Stones and many more.
An adventurer and corners-of-the-world traveler devoted to inspiring humanity to feel and become more planetary-aware, Kat's non-profit, Mission11, raises consciousness by supporting benevolent campaigns devoted to nurturing our planet — ensuring next generations will be able to enjoy our precious home.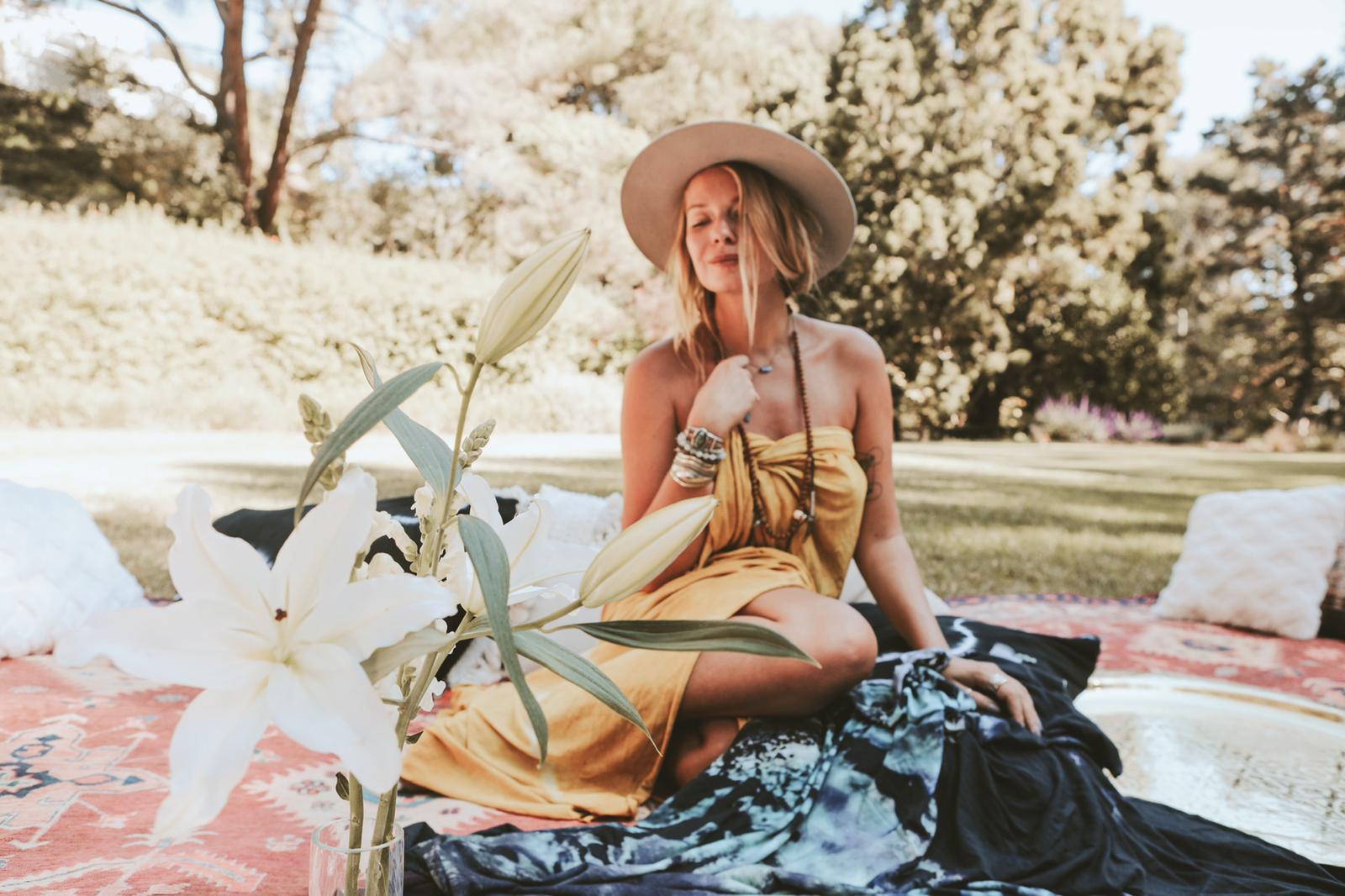 HOW DID MISSION11 COME TO PARTNER WITH ONE GOLDEN THREAD?
I work outside of music with companies whose rhythms help our planet 🌎🌱♻️ After meeting One Golden Thread's founder, Jeff Scult, I was moved by their mission to create regenerative fashion for the conscious collective. Clothing is the forgotten industry, and I see that fashion can be a catalyst for change, versus a pollutant.
I believe we can live compromise free, where people and planet both win.
It's been an honor to shoot their campaign of nature and us, as one.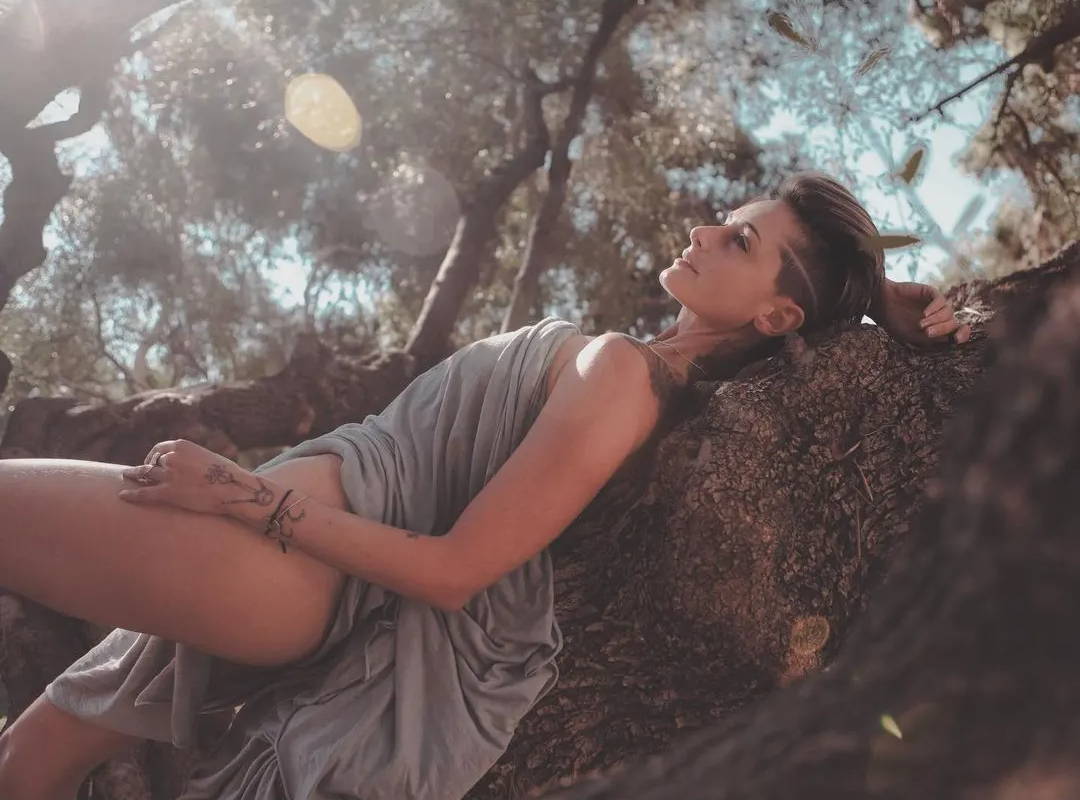 WHY DID YOU CHOOSE TO MAKE YOUR ART WEARABLE?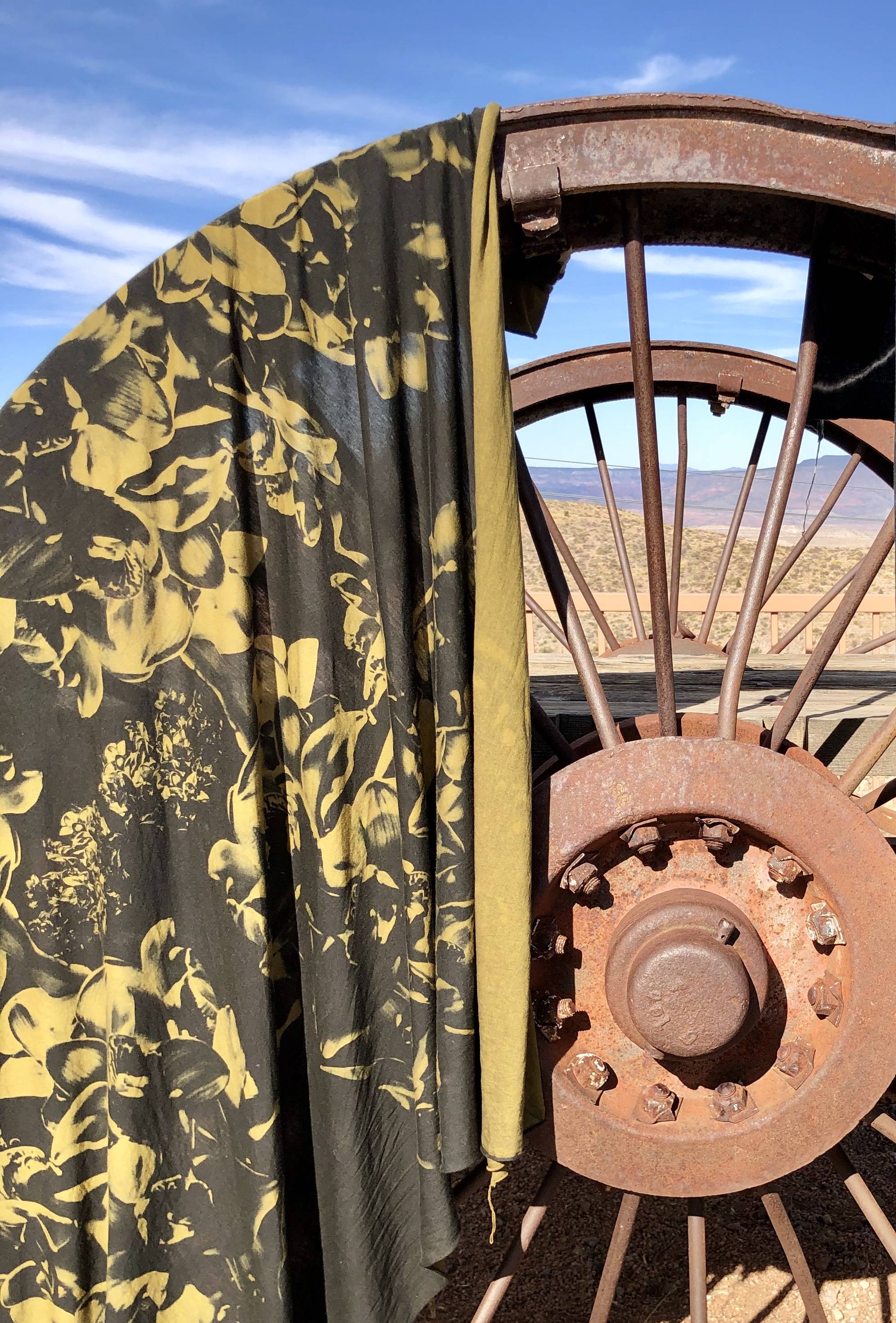 "My philosophy is art, just like life, is not meant to look at, it is meant to experience. And while I've always dreamt to make my art wearable, I hadn't found a partner whose values for humanity and planet mirror my own. In One Golden Thread, I found a meaningful collaborator. I stand with OGT's ethos for lifting humanity and nature, and creating incredibly comfortable legacy pieces that feel like an embrace from Mother Earth. Better together, we make a difference."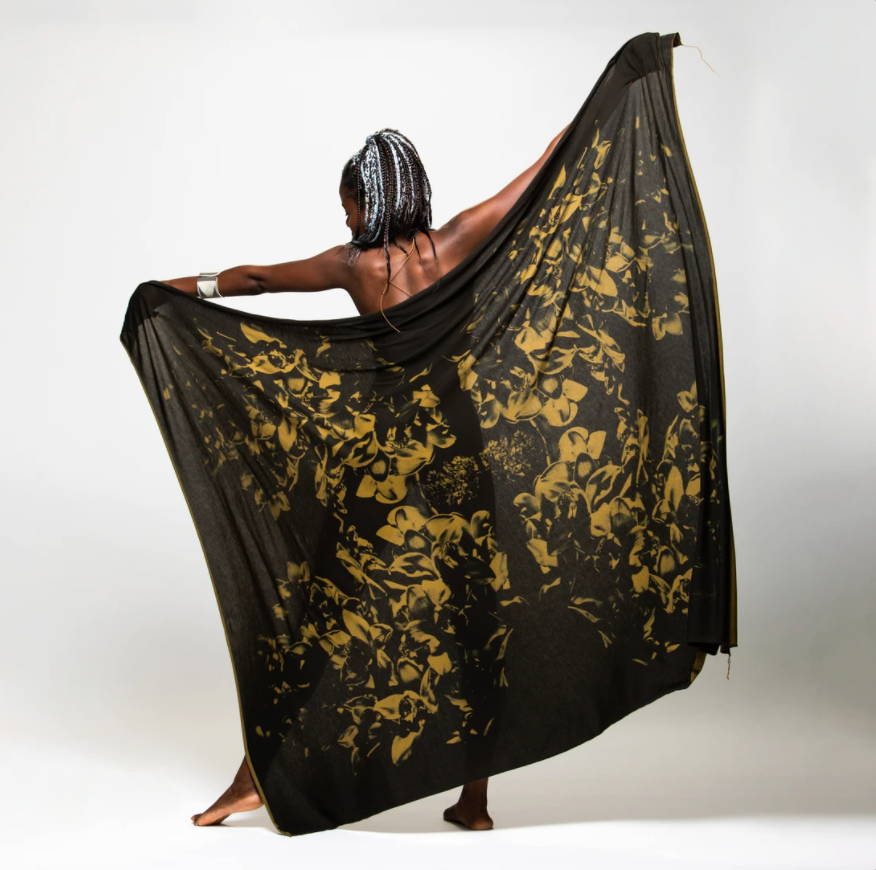 HOW MAY THE OGT FAM SUPPORT YOUR MISSION 11?
Just live consciously. Every choice you make with your wallets, your voice, creates a ripple effect.
And, should you see something you love with One Golden Thread, use check out code MISSION11. You will get 11% off; and, on behalf of your purchase and OGT, 11% will go towards my non-profit organization Mission11 to help support other worthy campaigns to protect endangered species and our planet 🙏🏼 ....
And you will also plant a tree 🌲
Win, win, win for everyone ⚡️
Thank you and hope you're the next to become the next OGT Badassador!