INNER-PEACE
INNER-POWER
INNER-GOLD
we are all re:generation
a BENEFIT MISSIOn
To hand-craft a new style paradigm for the collectively conscious, to deliciously disrupt a polluting fast fashion industry, and to

environmentally-

regenerate nature at a greater rate than the creation of the clothes we make.
What we create
Our lifestyle is a lovestyle; we create second skins to live in, play in, sleep in, and rock out the next day in. Durable, wearable, elemental Earthwear with high-vibe colors for life over seasons, we design every body positive, as it's...
Our vision
A world where all humans live life golden.
We are a golden planet. A golden aura.
Each born
golden,
life tells us differently.
We see a return to equanimity with nature.
Both with our inner-nature and nature Herself.
For all humans to see themselves as already, and always, golden.
An elemental part of the unbroken golden thread that connects us all.
Our Structure
One Golden Thread is a registered Public Benefit Company (PBC).
1. Social good is at our core.
2. A give back impact to humanity and ecology is central to our model.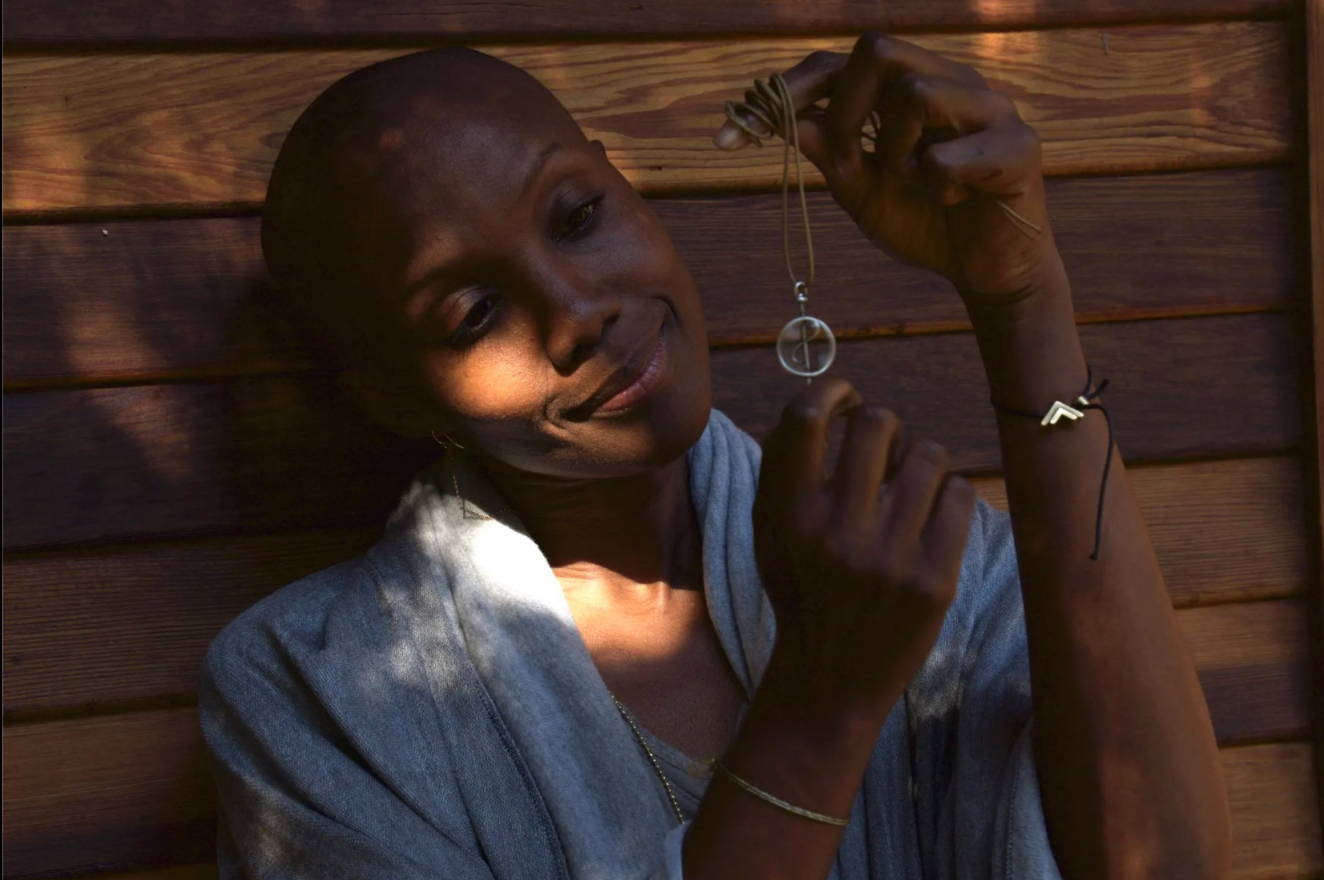 our "108" core values
Infinite love & integrity for: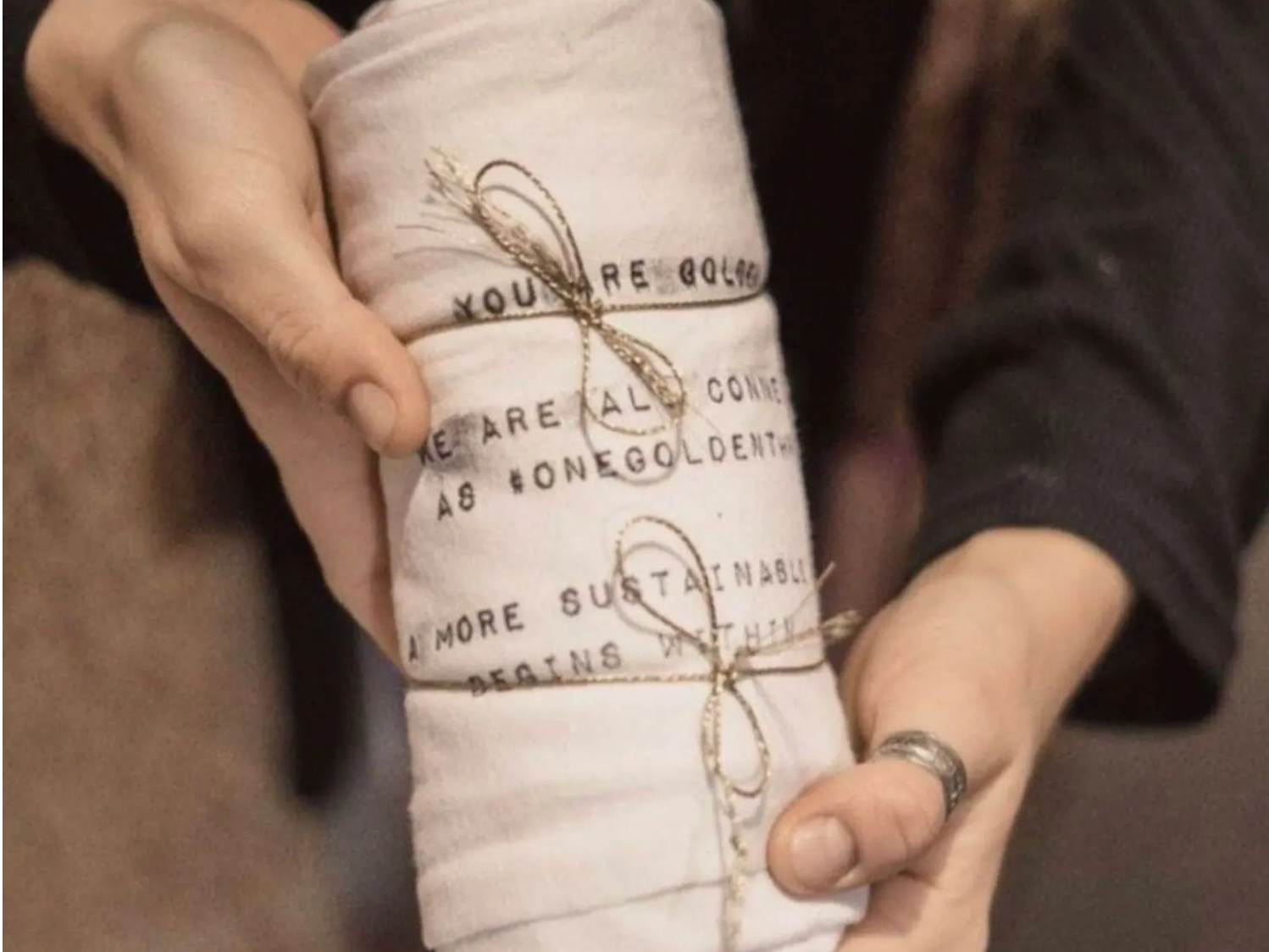 a RE:GENERATION ignition
Beyond sustainability to regenerative practices
to heal and reveal our inner & outer world.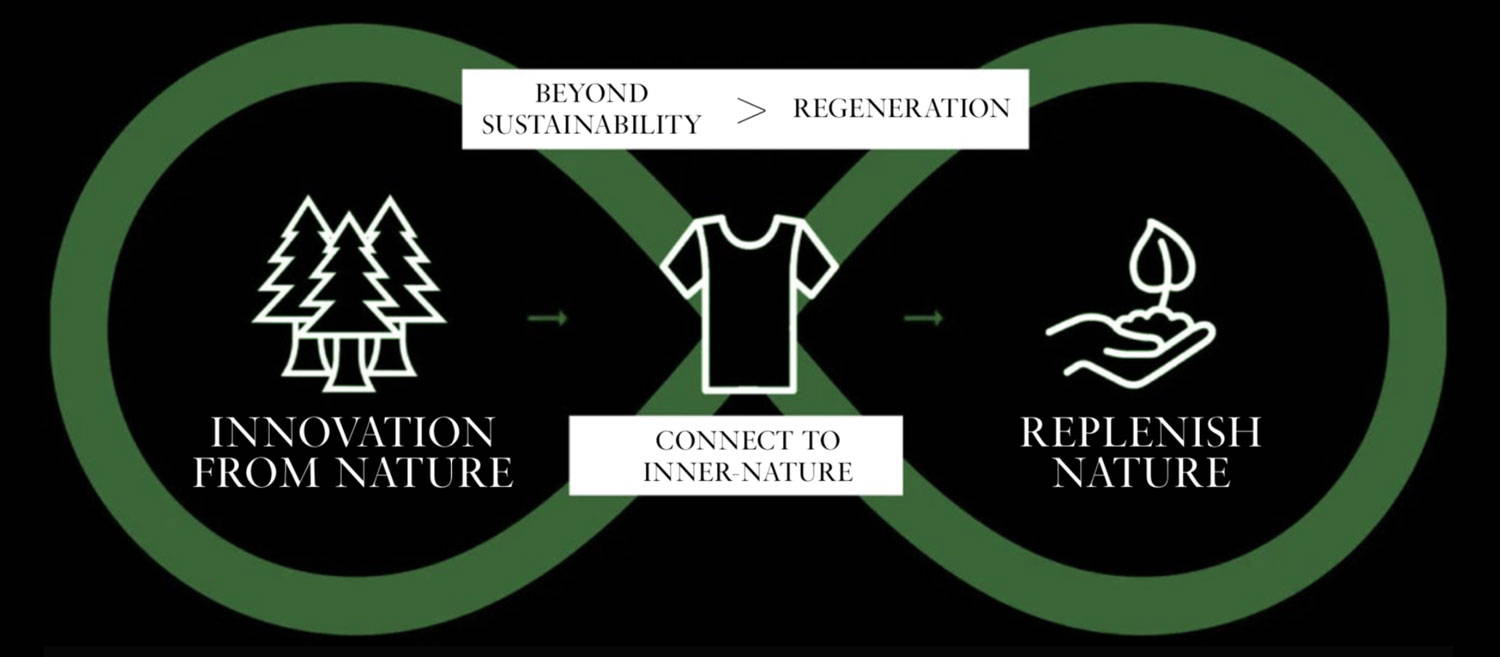 OUR 1 TO 108X IMPACT
From one regenerative Beech / Eucalyptus tree, we can make 108+ articles of clothing.
For every purchase, we plant a tree through NGO reforestation partner One Tree Planted.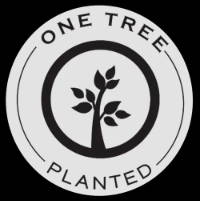 founder's welcome
Every thing is medicine. Everything is energy.
It is an honor in my life to design in co-servitude with Mother Nature second skins to empower people and planet to win.
Together, we disrupt among the most polluting, plasticized industries - fast fashion - into one that nurtures nature, both inside and out.
Our "we go over ego" clothes won't make you golden.
You already are.
We design to remind.
Wear who you are. And wear it as your prayer. Welcome to our golden lovestyle.
JEFF SCULT
FOUNDER | DESIGNER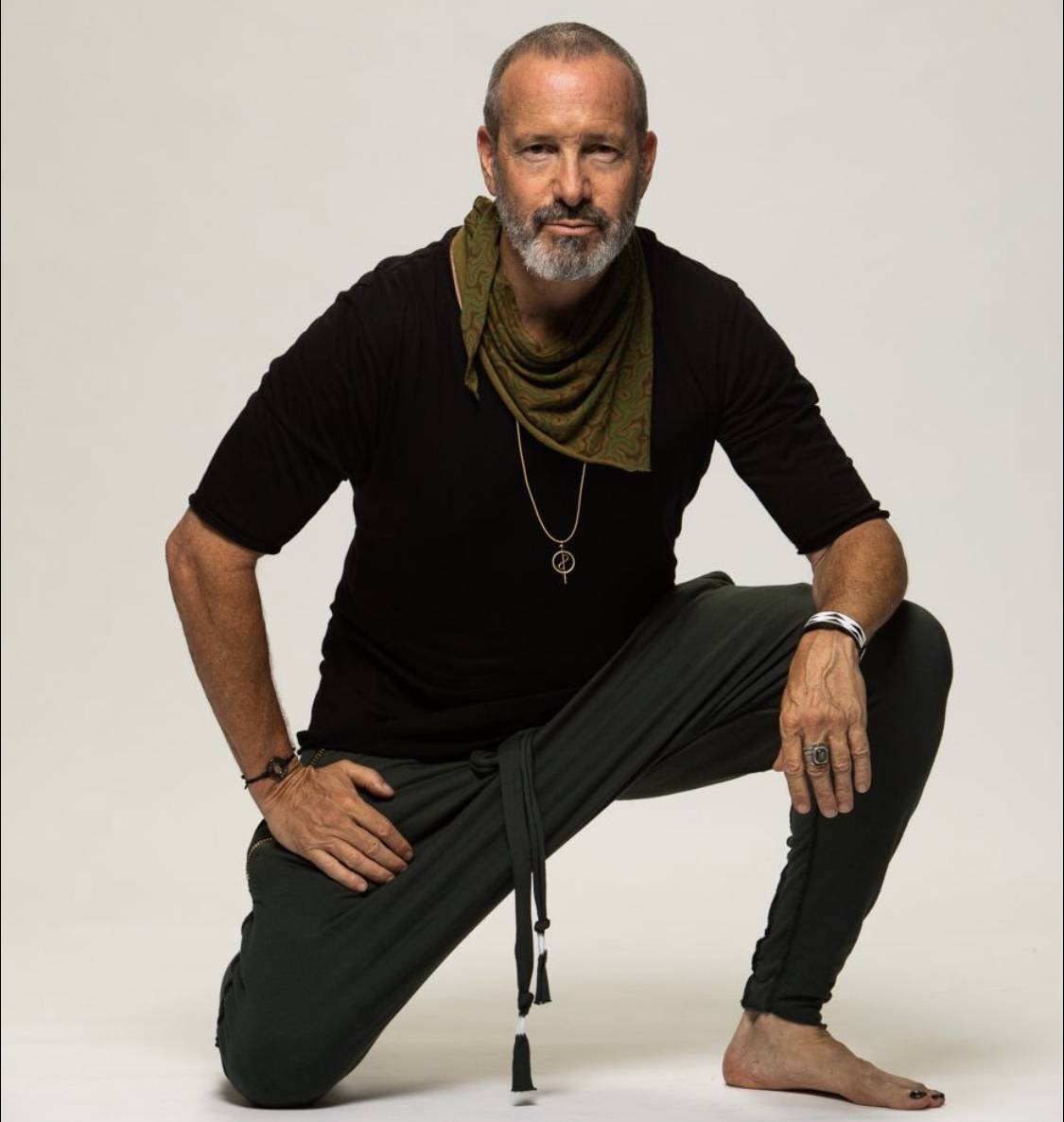 THE NON-NAKED TRUTH OF FAST FASHIOn:
ego-clothes are making both self & planet sick
80 Billion new pieces of clothing are made every year.
87% will be disposed in a landfill or incinerator within just 18 months. Fast fashion teaches that our clothes are disposable.
Only 3% of disposed clothes are made from sustainable fibers; thus, 97% of clothes toxify our soil, plasticized properties leaching into the ocean.
  38% of micro plastics in the ocean come from tossing and washing polyester clothing. Micro-plastics pollute sea life, thus we are eating plastic. Ocean condensation rises, "Nano plastics" airborne, our unchecked future will include breathing plastic.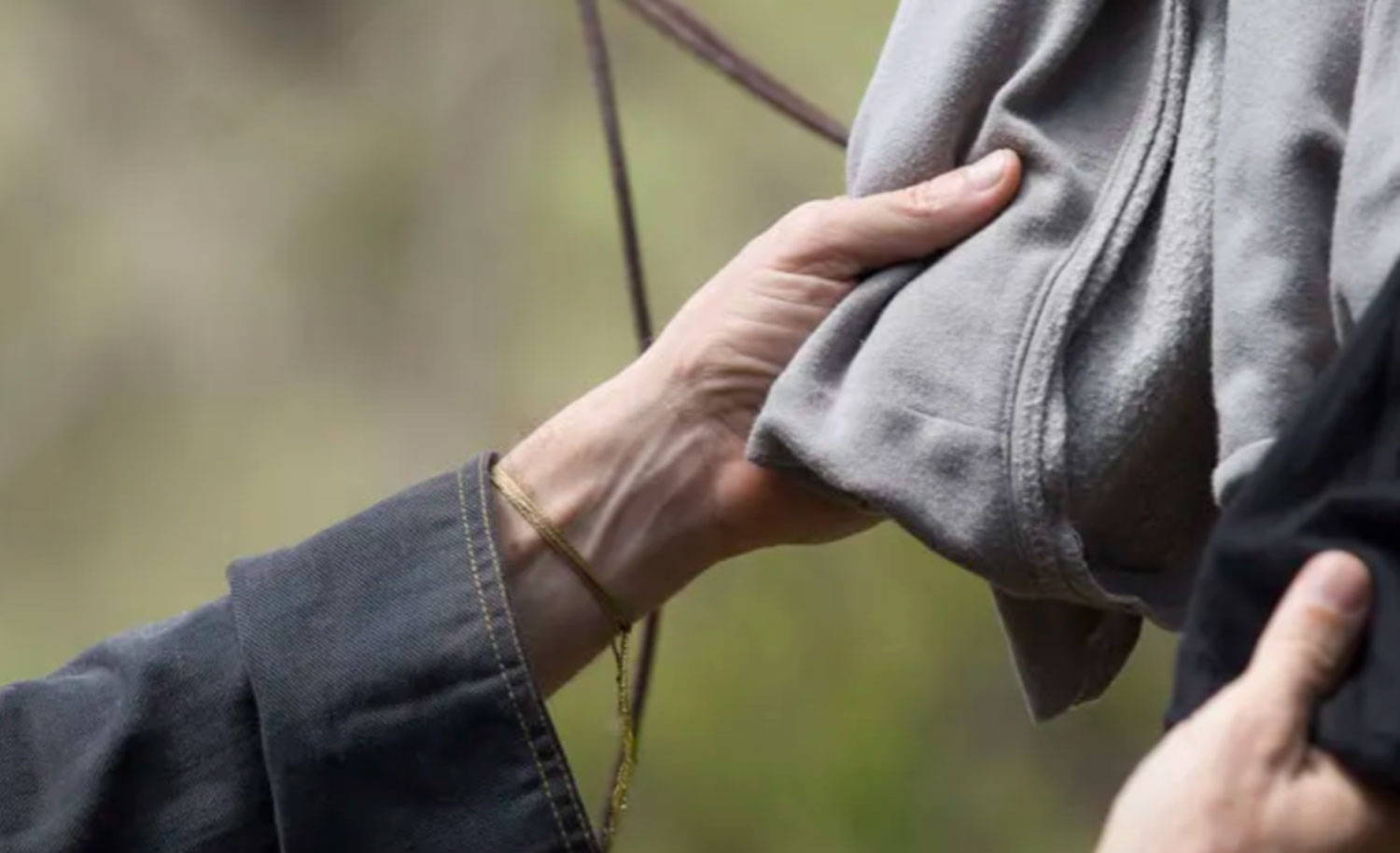 IT'S A SKIN THINg
We offer a refreshed relationship with your clothes - to not just cover your body, to embody your body.
Our ethically-luxurious material is the best from nature - an equanimity blend of TENCEL Micro Modal regenerative tree fiber (Beechwood) and the top 1% of ethical long-staple Cotton, Supima.
Hallmarks of our golden threaded fabric are a second-skin feeling connectedness, breathability, durability, and all-natural antimicrobial quality.
Our Jersey fabric: Feels like Nature's Silk.
Our fleece fabric: Feels like wrapping yourself in Nature's Cashmere.
Our goal: For you to go hug yourself. "Super-natureally."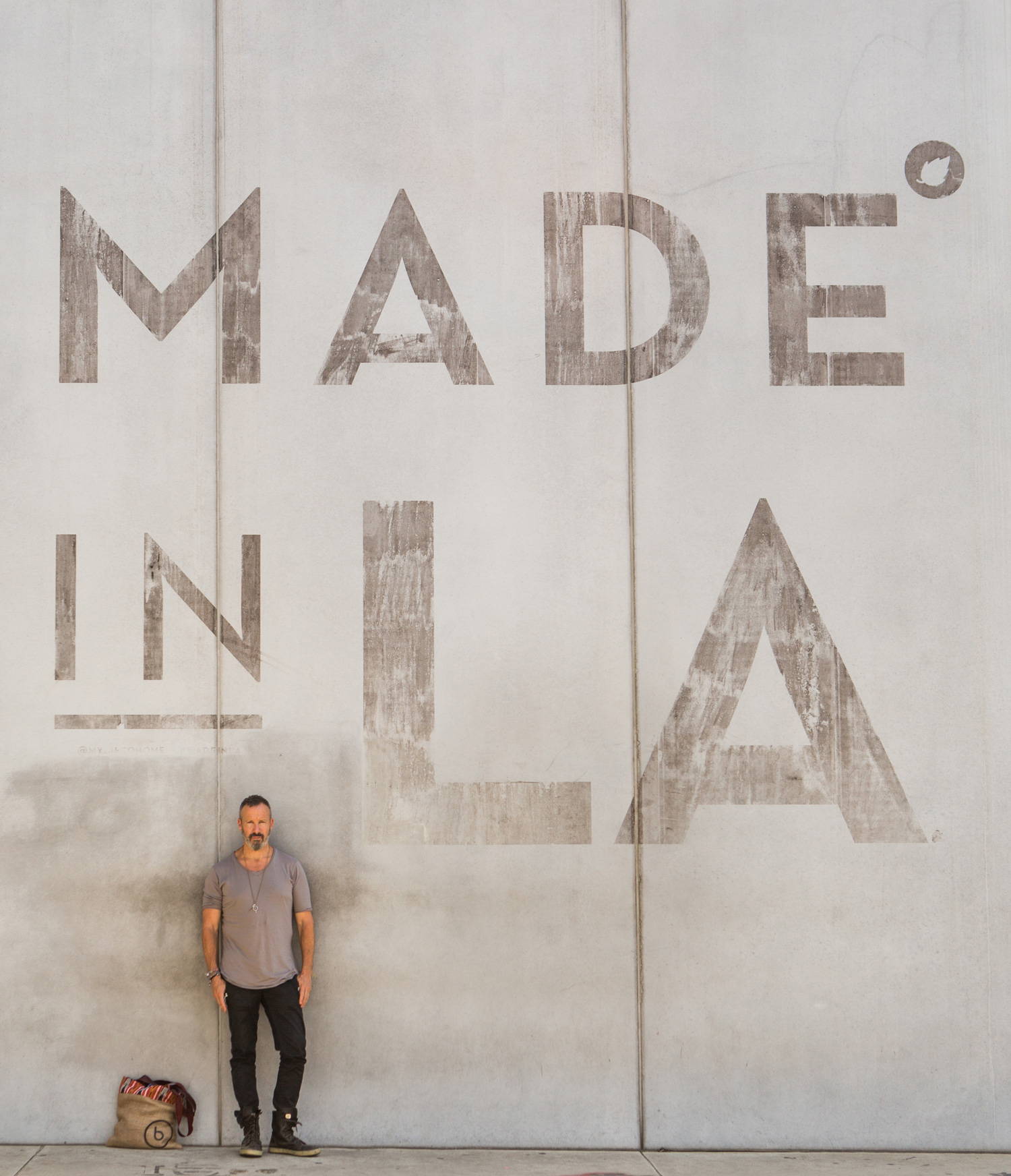 LOVE SHOPS
OVER
SWEAT SHOPS
Do you know who made your clothes? Do you know the true cost of that lower price?
Our meticulously-curated golden supply chain positively impacts the fashion industry through ethical creation working practices which deliver a superior product made from love, made with love, and made for love. You will feel what we
stand for:
Meet our golden fam that proudly crafts your clothes...our DTLA remarkable golden threaders, Nacho & Tuly.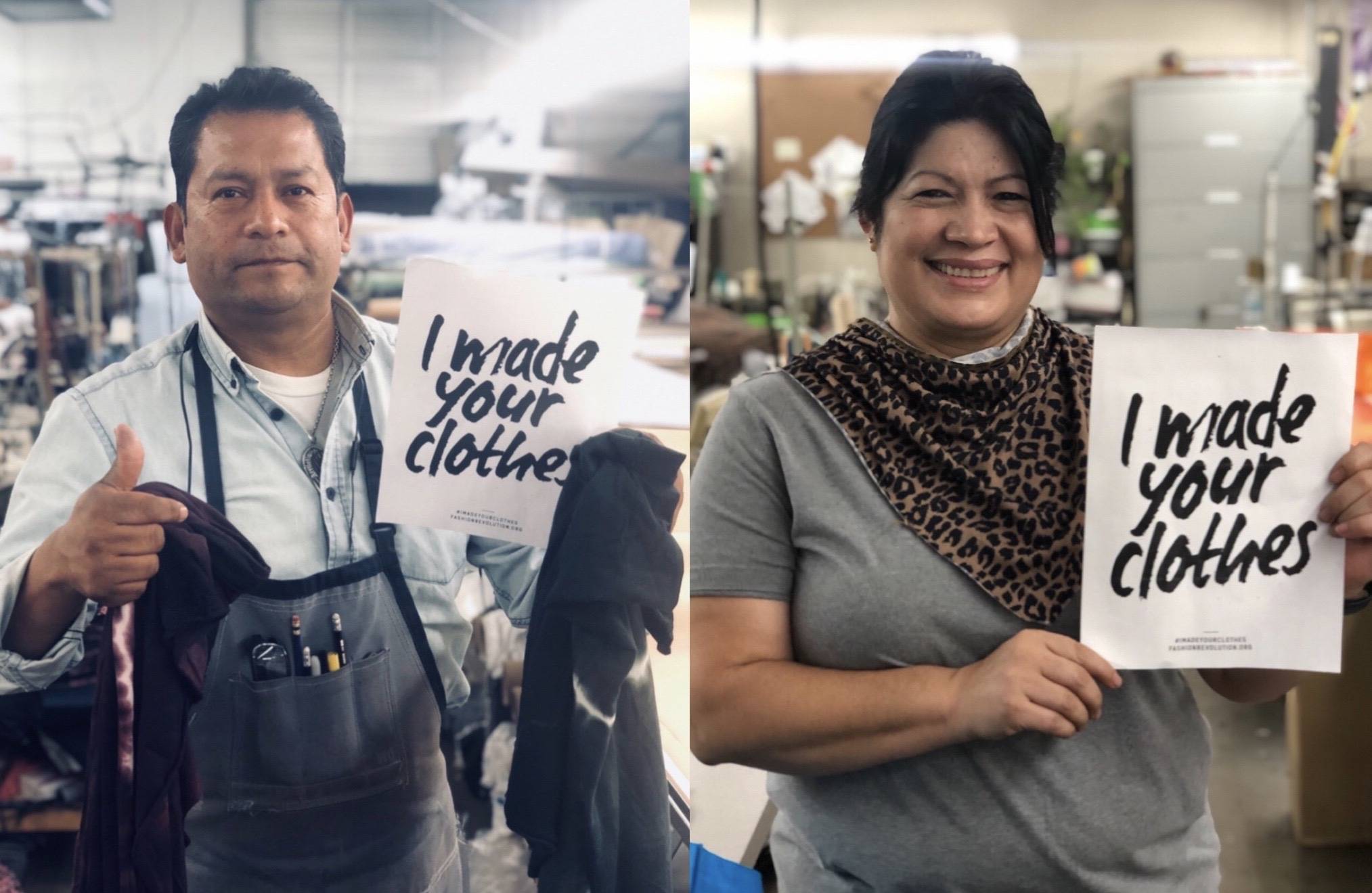 In this planetary golden re-set...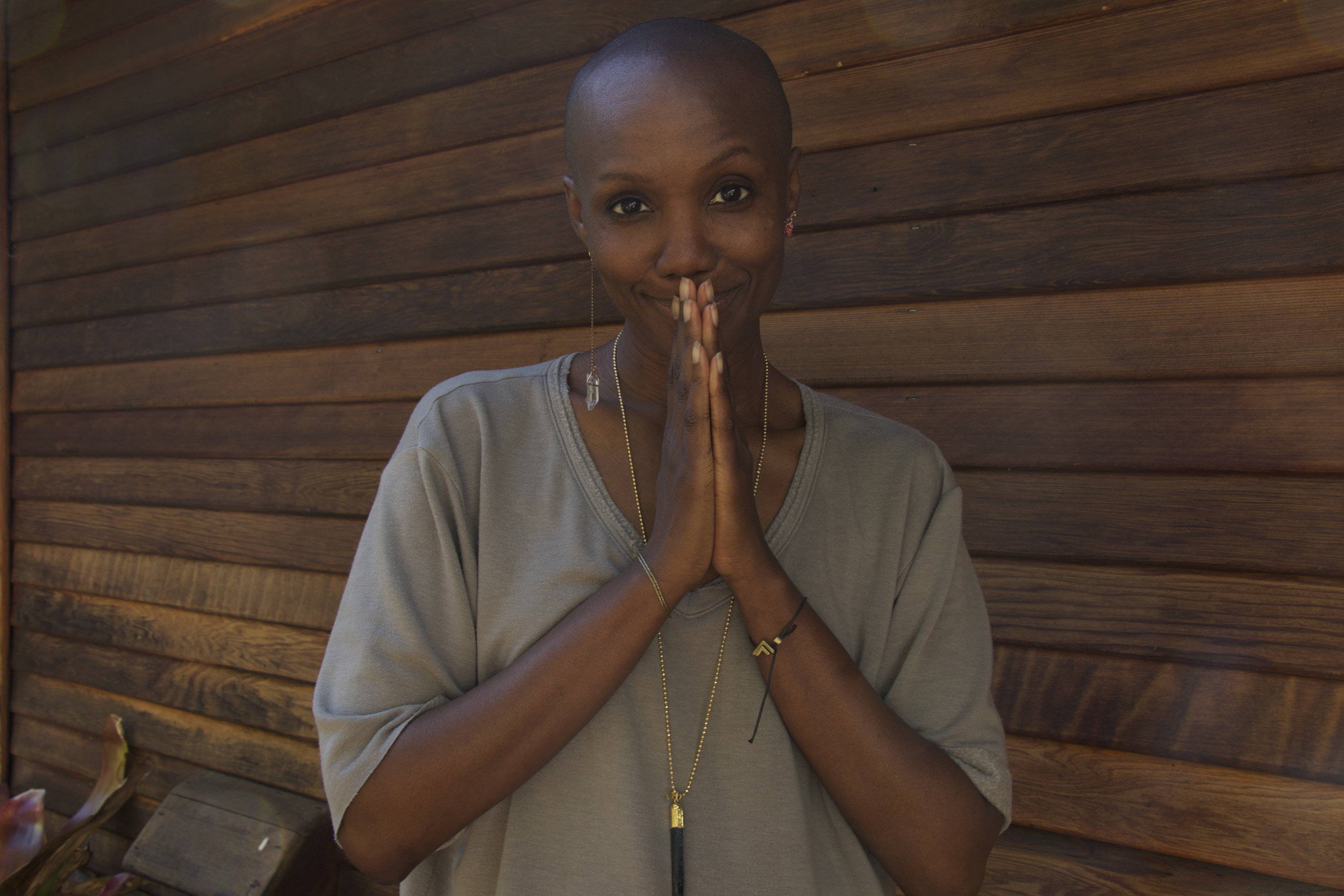 Wear the change you see to be.
A golden world begins within ~ you.
WHAT CAN YOU DO?
Wear the change you see to be.
A sustainable world begins within you.