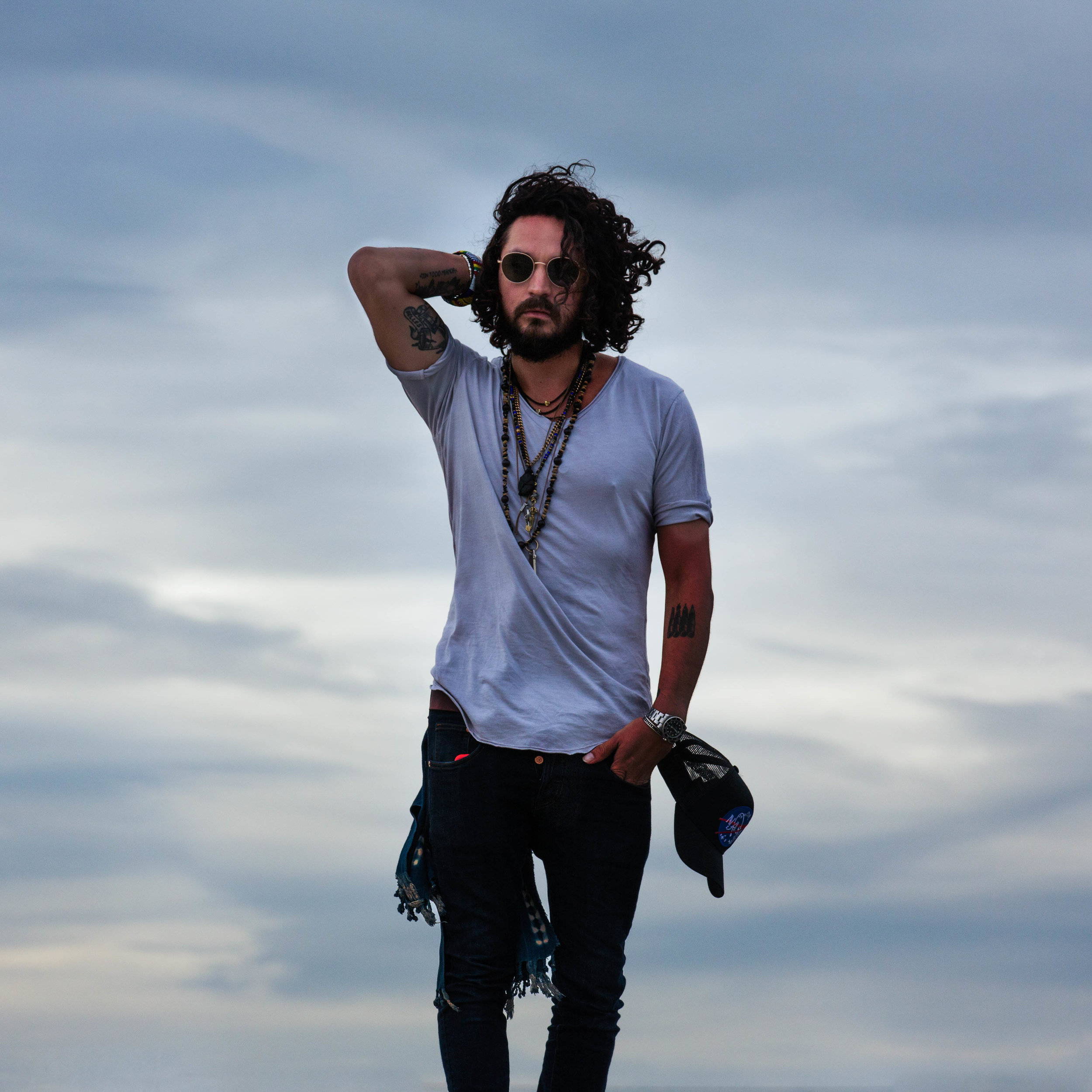 Raised as a Herbalist, Crsto is an unleashed artist who enlivens the spirit through pulsating music, Elixir creations and painted expressions, all which set a cultural vibe.
Self-Permission to Pivot?
"My life opened to transcendence when I chose to listen differently. We've all heard the expression - start from your heart. The magic in my life accelerated when I went beyond that through a deep listening practice grounded in curiosity and empathy. Deeply listening, I am able to meet another where they are."
What makes you golden? 
"My ability to meet another's natural savage selves, heart to heart - that is love."
Drop Of Gold?
"
Don't think it. Just be it. Simply by opening your heart, it naturally pumps your positivity."
Why do you wear OGT?
"The best and softest t shirts I've ever worn."
Crsto's OGT Look:
White Raw V Tree Shirt
, always white. Crsto is 6' 185 and wears a size Medium.