T-Shirt Transformations
We design to elongate and flatter the human form.
Check out these "before - afters", and what they said after changing out of their shirt and into golden.
[ IT'S NOT HYPBEROLE IF IT'S TRUE ]
---
"just fashion. this shirt is pure fire."
Ricky pictured above is 5' 11" 165 wearing a size M for a looser hug. Fitted hug would be a size Small.
---
"WTF just happened?!I feel like I am standing differently."
Josh is 6' 0", 175, wearing a size Medium in the raw v shroom color.
---
"I feel like I'm wearing a cloud."

---
"I feel like I just grew muscles. I can't stop touching myself."
---
"Feels like you've got a proper shirt on. Love the longer sleeves. I love this."
Zach is 5' 10" and 170 wearing a size Medium in the black onyx wide raw vneck.
---
"This shirt makes me feel naturally confident."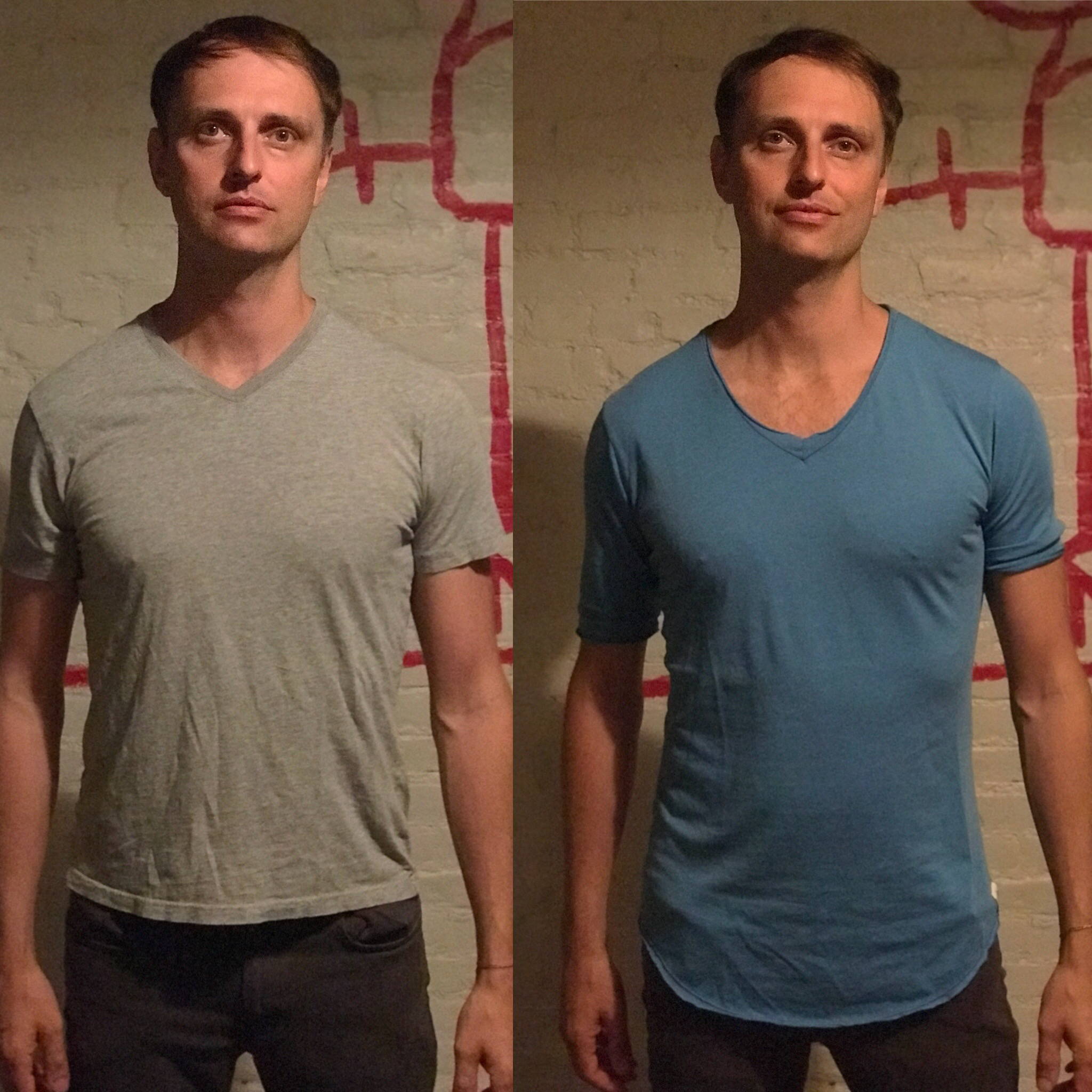 Josh is 6' 2" and 165, wearing a size Small in Honest Blue.
---
"Instant style. Best t-shirt ever? yes."
Adam is 6' 0", 175 and wearing a size Medium.
---
"when i first tried this shirt on, i felt like how I want to see myself."
---