eco-luxury + branded style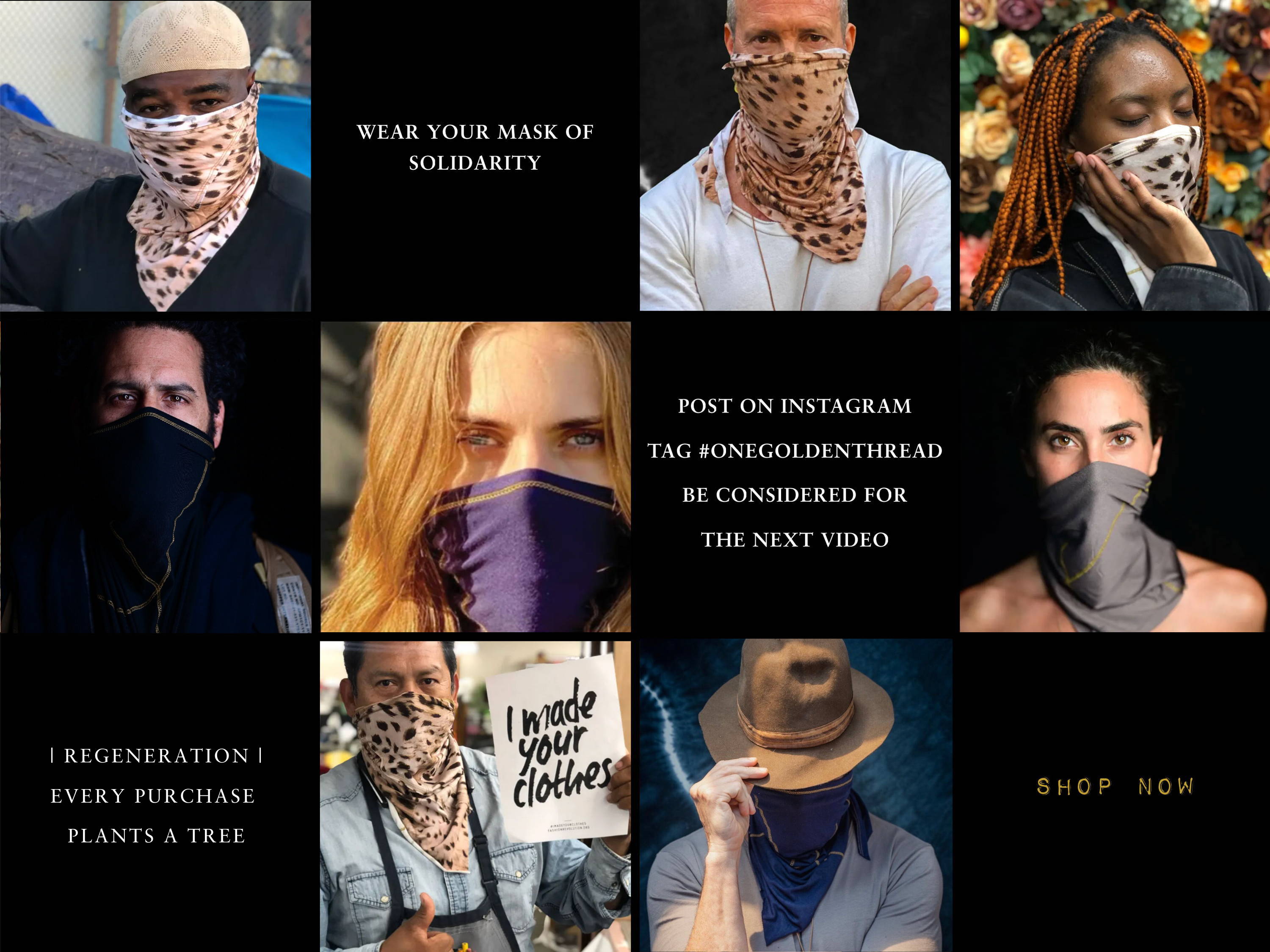 PLANT A LOVE FOREST IN YOUR COMPANY'S NAME
We invite individual citizens, and leaders of conscious companies, communities, causes, collectives to join our Masks of Solidarity Campaign.
We offer a comfortable, wearable, washable, stylish solution for compliance and safety. For what's mandatory now, and versatile and stylish for life.
For every nature face wrap you purchase, we'll plant a tree to nurture our Nature.
Get your individual face wraps here.
Fill out the form below to obtain details about bulk purchases.
The mission of our For Benefit is to clothe the world cozy and golden without wrecking the planet. Hand-crafted, nature-sourced, made in LA, we design style and comfort to remind a golden world begins within - you.
With (self + shared) love, better together, we've got this.
Goldenly,
Jeff Scult
Creator | Catalyst
ONE GOLDEN THREAD
sacred earth wear