$222.00

$333.00
Option to pay in 4 interest-free
installments at checkout with
WRAP your love in rad red
Reprising the wildly popular Wild Orchids Nature Wraps from Kat Benzova, we offer a fresh take color embodying the unleashed feeling of love and life we are all feeling - Rad Red.
Life is rad. Rock it out.
In collaboration with Los Angeles based artist, Katarina Benzova, we are pleased to present this latest limited-edition series of hand-dyed LIFTED NATURE WRAPS.
Celebrating Kat's capture of sacred Orchids in Signapore shot in a quiet moment while on tour as Guns & Roses photographer, we have together thoughtfully handcrafted her art in our signature soft fabric dubbed "nature's silk", each piece is a wearable objet d'art fit for the creator within.
The artist's lens brought to life, each luxurious, oversized wrap is a study of the humble opulence found in the natural world; each an exhibition and testament to the mystical forms and abstractions, both found and mirrored, throughout nature.
Kat is the creator of Mission 11, a foundation celebrating brands up to goodness in the world. One Golden Thread is honored to be selected by Kat to be part of her world.
Every Lifted wrap purchase plants a tree on behalf of you and her foundation.
Measures 78" x 52"

Made of regenerative Beech tree fiber blended with the top 1% of ethical Cotton

108 uses of versatility for wearability and decor

Feels like plant-based silk, acts like a second skin of comfort and protection

Impossibly soft, durable, breathable, naturally antimicrobial & lightweight

Features two hidden slip pockets

Thoughtfully eco-printed & hand-dyed golden

Extreme limited edition first run

Washing machine safe & tumble dry

Every purchase plants a tree

 
This is a super-nature item. Machine wash with only natural detergents and other natural fibers. Tumble dry or air dry in nature.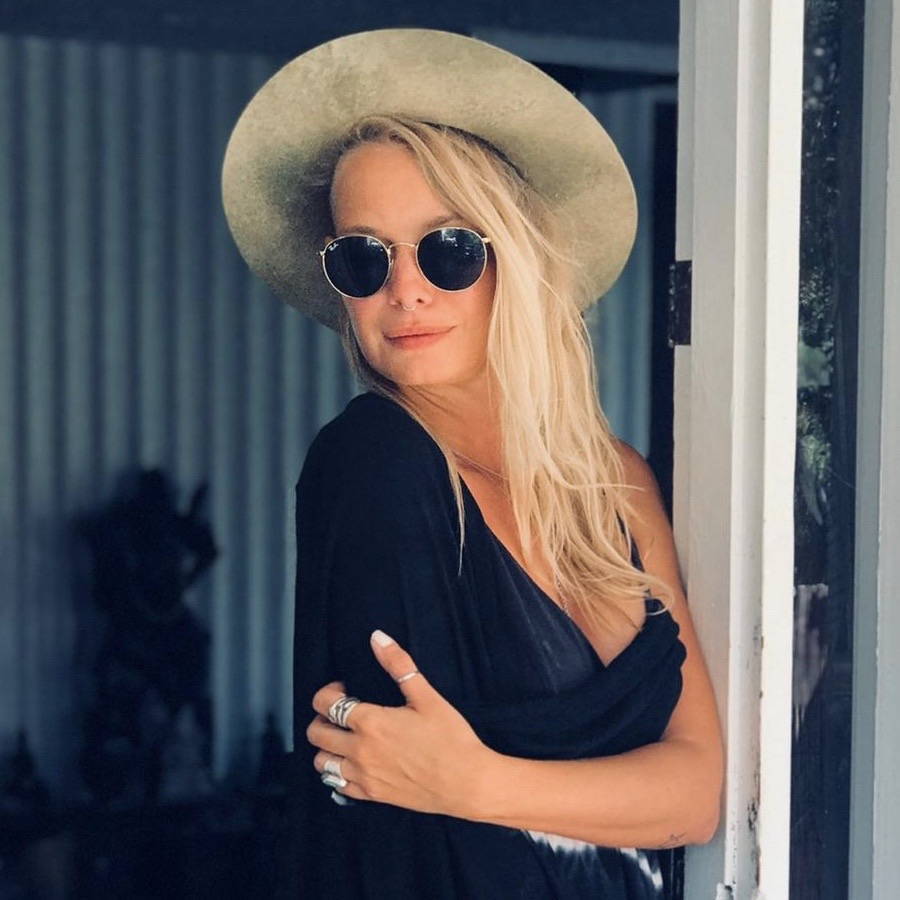 "I've always dreamt to make my art wearable, and found a meaningful collaborator in One Golden Thread, whose values for humanity and planet mirror my own. I stand with OGT's ethos for lifting humanity and nature, and creating incredibly comfortable legacy pieces that feel like an embrace from Mother Earth. We all stand together to make a difference."
- Katarina Benzova artist, activist, global citizen
This red is rad.
Art that keeps you cozy! Another amazing offering from OGT with all the softness and beauty you rely on from this lovestyle clothing. Just for awareness sake-this wrap is noticeably smaller than other nature wraps, sometimes I miss the extra length and other times the smaller size is an advantage. One golden thread for life.
A giant blanket you can wear
I use this for pretty much everything. A light blanket when it's warm but I still want to be covered, for a meditation covering, for just a wrap to be another layer of warmth. It's so big that it makes a substantial neck warmer.