1 NATURE WRAP + 2 PILLOW FACES
Give yourself the gift of sultry slumber this holiday season with our new Cozy Sets made with our same silky soft regenerative tree fiber that you love to wear.
Our Cozy Sets are made of the most luxuriously soft blended material sourced from the best that Mother Nature has to offer: an equanimity blend of regenerative Beech Tree Fiber and the top 1% of ethical Supima Cotton. These Cozy Sets will offer you your most blissful, breathable sleep, super nature-ally. Gift a set to loved ones and share the feeling of the dreamiest sleep ever. Each Cozy Set sold replenishes nature by planting trees in biodiversities around the world where it's needed most.
FEATURES:
Material: An equanimity blend of regenerative tree fiber (Eucalyptus & Beech) from Austria (Tencel micro modal), spun with the top 1% of ethical Supima cotton from local California family farms.

Care: Washing machine safe & tumble dry.

Size: O/S ~ One Size Loves All

Regenerative: Every purchase plants a tree through our partner, One Tree Planted.
| | |
| --- | --- |
| PRODUCT | COLOR |
| | |
| | |
| | |
| --- | --- |
| PRODUCT | COLOR |
| | |
| | |
| | |
| --- | --- |
| PRODUCT | COLOR |
| | |
| | |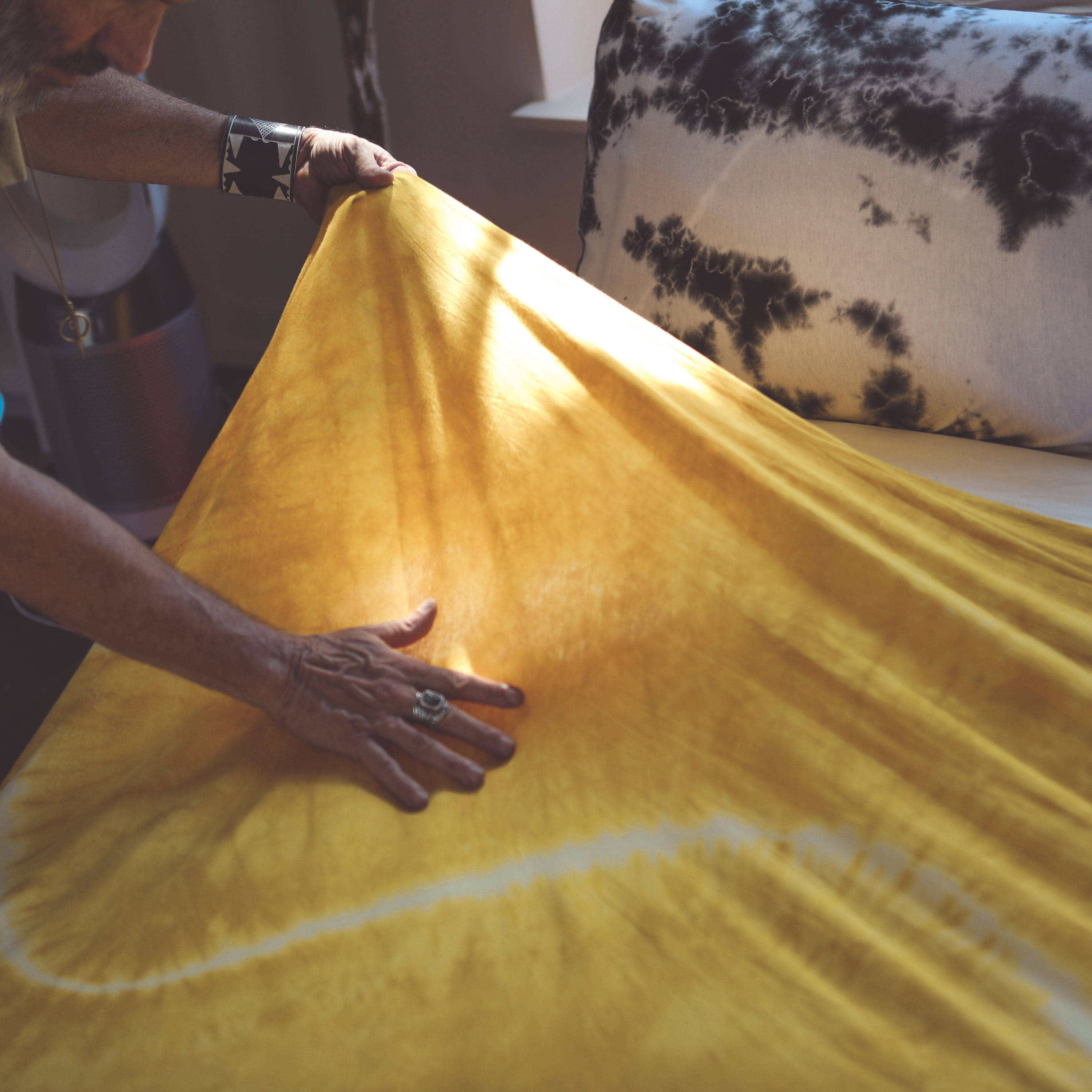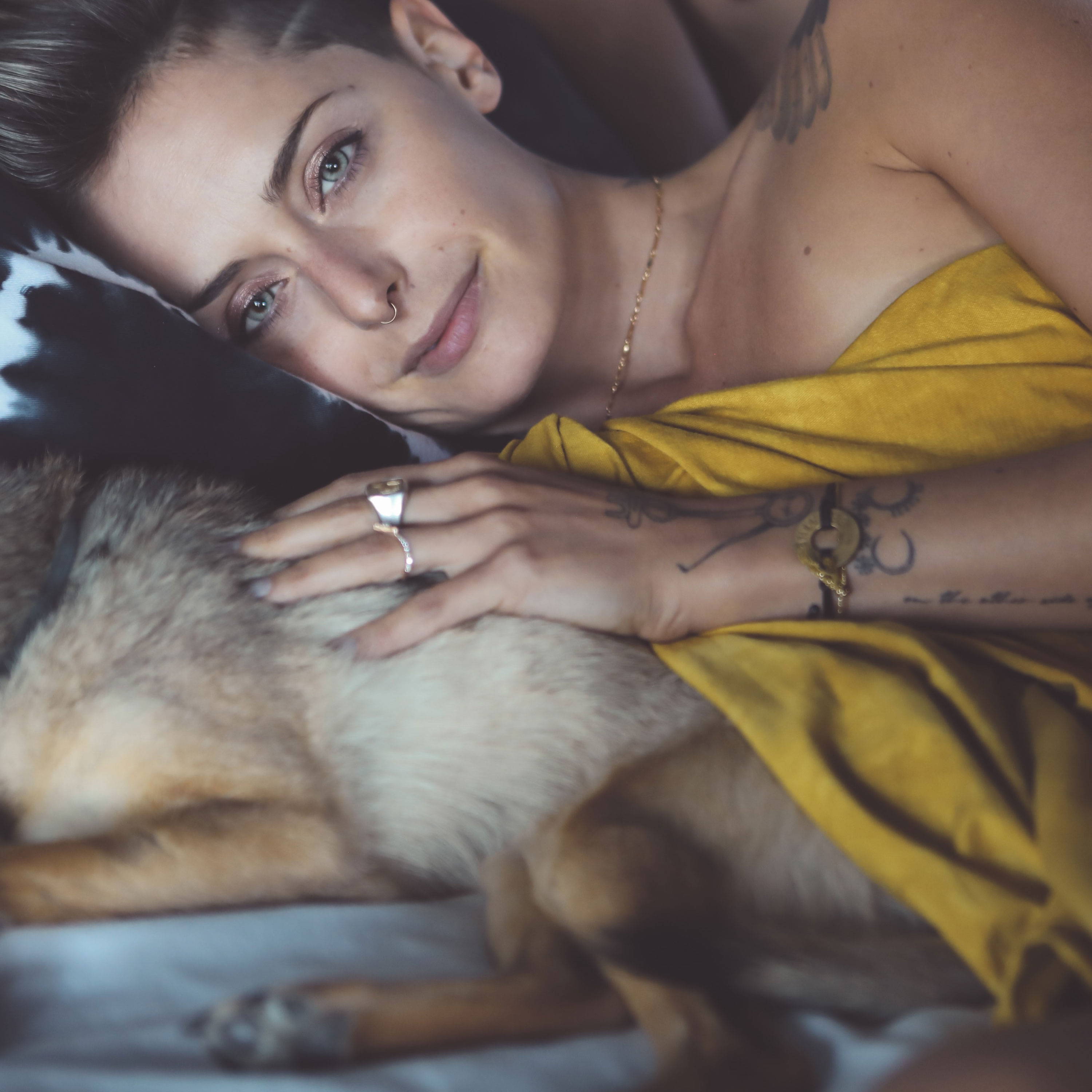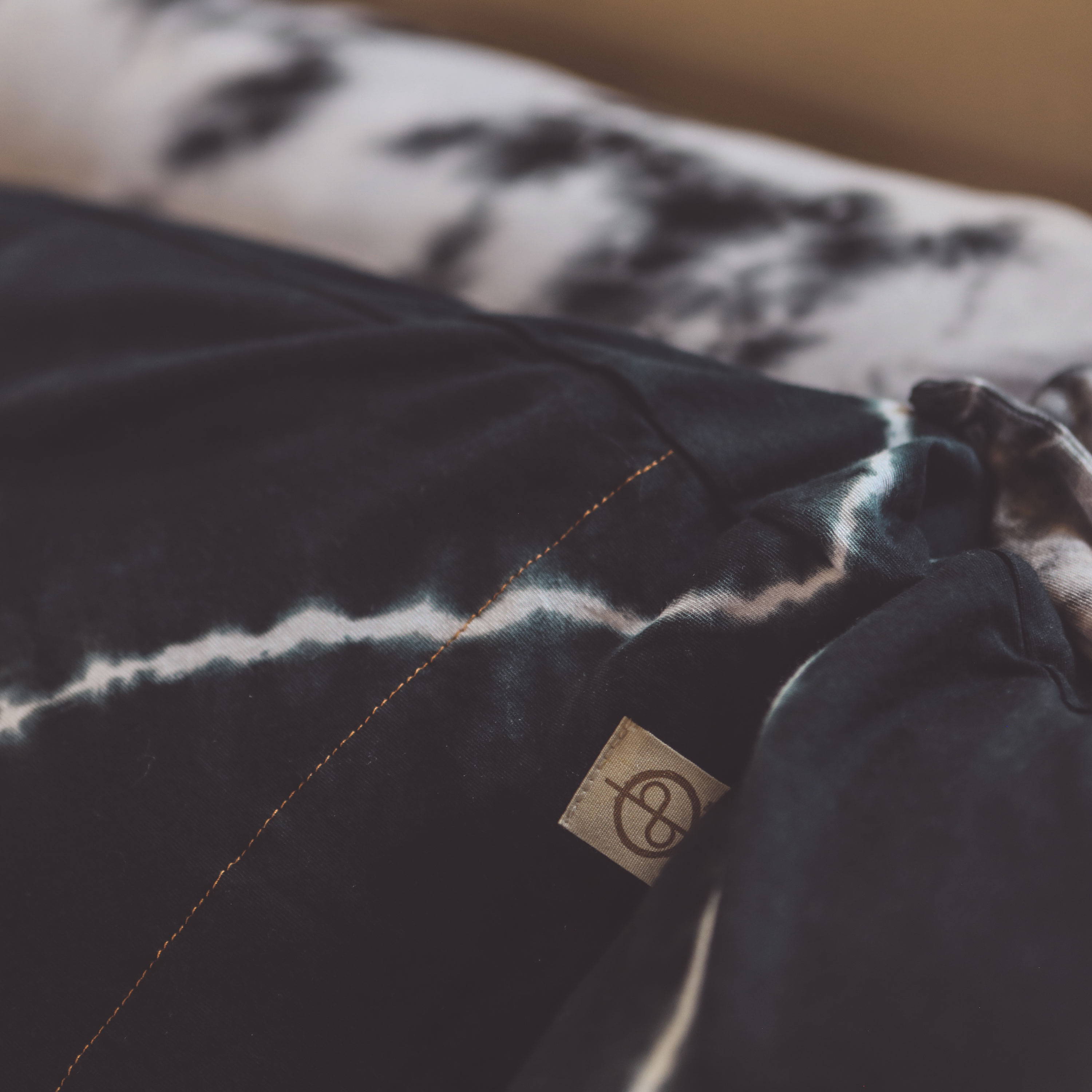 Pure comfort
We love our sleep set, it's as beautiful as it is cozy! Thank you OGT!
Love of Schnugs
I was introduced to the life-changing OGT Wrap 3 years ago. And when I say life-changing, I am NOT exaggerating. The wrap became a tent of connectivity with those I love. It became my defining fashion element as a scarf, dress, shoulder drape and skirt. It became our blanket as I snuggled and slept with dear friends on a massive hammock in Vermont.
It became the prop I am now known for when dancing, twirling around with it like fire poi, a gorgeous reminder of what it is to be free.
To breathe and release anxiety.
Its soft, smooth luxury brings me back immediately.
To cozy.
To confident security.
To comfortable bliss in being me.
Feels like home
Do yourself a favor and get one of these right now. It feels like a cloud, a second skin and a protection shield at the same time. I have a piece of OGT on me at all times. At home, on the plane, hotel, rock show, as a dress, scarf, pillow case, a superhero cape. I live in it. It's sustainable, plants trees with every purchase and it's made with love. You will be wrapped in love and golden light from the moment it touches your skin.
True human luxury
I came across this brand through a friend. Once I met the founder it was intoxicating. The smell of the wraps the feel of your second skin and joy of newness. And most importantly you became a new Human the comfort the movement.
I can sleep in it and wear it to a zoom call. Wrap up and challenge the brush with my OGT mask. And full attire. I'm in truly golden.
And I know there so much more to come.
🤍💫
Comfort and style
My stay at home uniform is a silky, comfy soft regenerative tree fiber piece that I wear around the house and could wear out and about. The company is called One Golden thread. I was recently was in a horseback riding accident on my birthday and shattered my femur and broke my hip.. as musician it's been so challenging, not being able to perform live shows because of the global pandemic.. One Golden Thread heard about my story and sent over some pieces for me to wear, to help me heal. Being very passionate about style and story telling with clothing, the material is sustainable, super comfortable and at the same time you can wear it with anything.. I also love their mission.. Their mission believe's in a world where all humans see themselves as golden inside, a part of the elemental golden thread to nature that connects us all. That touches me deeply and ties in well with comforting the soul and also comforting the body with the best cozy wear.
Thank you One Golden Thread!