$222.00

$333.00
Option to pay in 4 interest-free
installments at checkout with
WEAR WEARABLE ART - Extreme Limited Edition
One Golden Thread and One Continuous Line Fine Artist Daniel Dugan are proud to present wearable art with a message that's all heart.
Dugan's "Golden Road" reminds that as we stay open, the synchronicity of life reveals our inner-gold.
Eco-printed and over-dyed Egyptian Tan, we invite you to wear this hand-crafted Nature Wrap to be at one with your nature.
From the beach to the streets, and so cozy, to snuggle in the sheets.
Measures 78" x 52"

Made of ethically-sourced Supima cotton and regenerative tree fiber of Beech & Eucalyptus

Naturally antimicrobial, lightweight, and impossibly soft

Features two hidden slip pockets

Thoughtfully hand-dyed and eco-printed

Only a handful made in each color

Washing machine safe & tumble dry

Every purchase plants a tree
This is a hand-dyed item and every piece is truly unique. Wash in cold water alone for first wash, as the color may initially bleed with a first rinse. After, simply wash with like colors. Tumble or air dry in nature.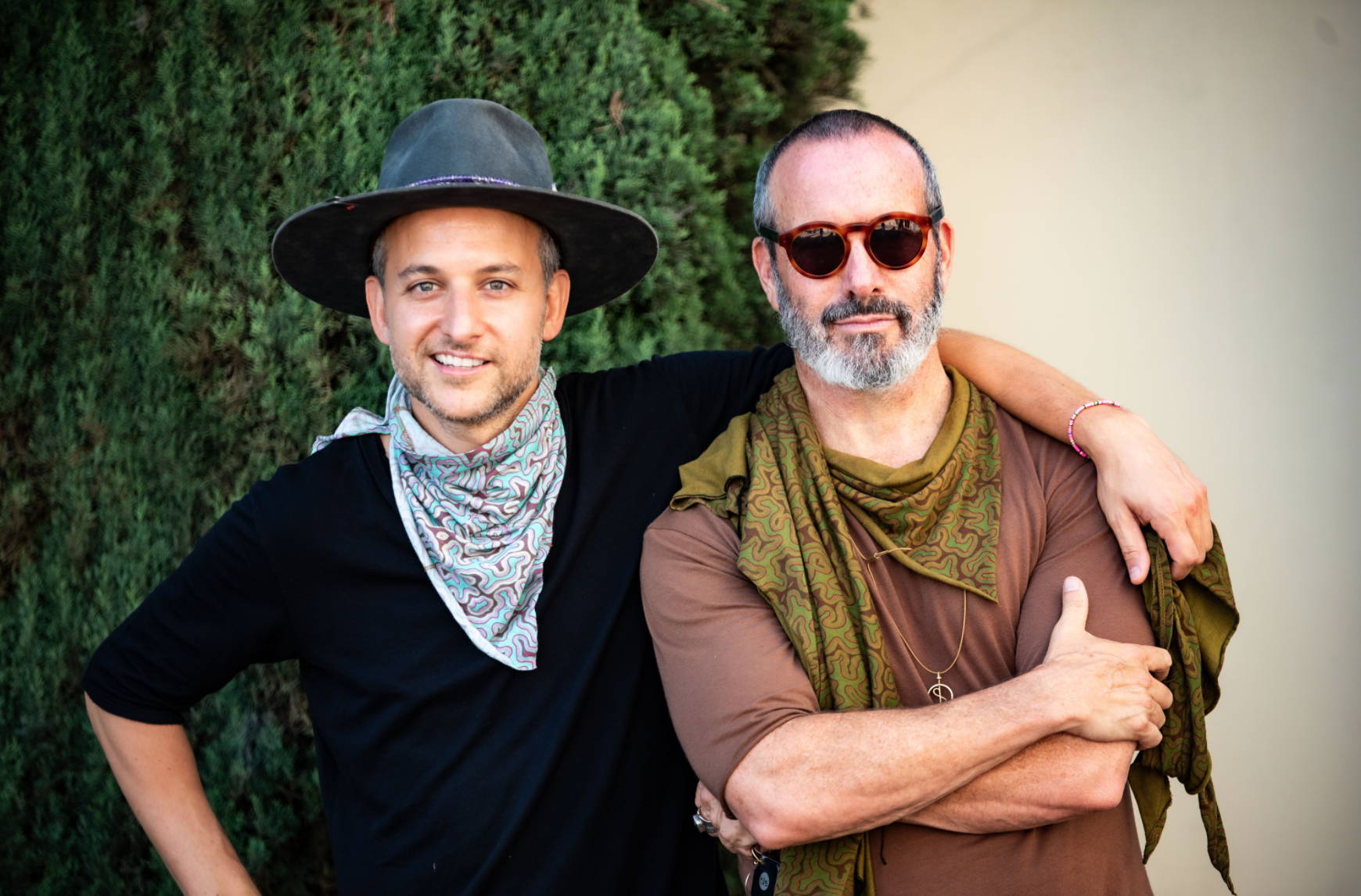 "We are aligned artistic pursuits, designing to remind we are always whole, curious in the journey of life, where eventually everything connects. We are honored to offer meaningful design as wearable art."
Jeff Scult + Daniel Dugan
ONE GOLDEN EVERYTHING
I had the pleasure of meeting Jeff a year ago at a pop up at Petit Hermitage and instantly bought 4 pieces of One Golden Thread! I fell in love with the look and feel and the intention and environmental attention of this badass brand. Happy to be part of the family and excited to see what all we create together! (Do yourself a favor and also buy one of the shirts!)
A Splash of Cuba Fun
I was borne into a fine artist household, and my dream for One Golden Thread from day one was to partner with creators to make their magical art wearable. I have been an admirer of Daniel's art for some time, in synch that everything eventually connects. Daniel's is a Badassador of living life golden ~ kind-hearted, fun-loving, and spirit-full ~ and it all comes out in his art form. Golden Fam ~ enjoy wearing these Havana-inspired creations !!!!