ARTIST COLLAB
MINOTAUR - NATURE WRAP
$222.00

$333.00
Option to pay in 4 interest-free
installments at checkout with
"There is enough war and misery in the world. For me, art is meant to uplift the human spirit."

- Carlito Dalceggio

In sacred collaboration with international artist Carlito Dalceggio, we present two versatile, wearable art pieces. A limited-edition series exploring poetic symbology, and eco-printed on OGT biodegradable, regenerative beech tree fiber:

* Minotaur Nature Wrap. Wrap yourself in your wild spirit. A versatile piece with dozens of applications, choose your own adventure to express your one golden wild soul. Four slip pockets for your every things.
One Golden Thread is my sacred canvas for co-creation.
I am here to celebrate the golden ones.
The indigenous brushes of life who invite us into our own inner wild.
I am honored to announce our next artist collaboration - with a sacred stallion, Carlito Dalceggio.
From the moment I met Carlito on the beach in Tulum, I saw a wild muse conspired to inclusively invite us into a magical world.
For me, Carlito's art invokes the re-memory of my mother's audacious brush strokes - devoted to evoke, to provoke, to enliven spirit.
Dalceggio gives everyone a creative voice, to create their own story when they live with a piece of his art. Blending symbols from a variety of cultures, countries and centuries, it's our shared interpretive nature for people to wear, and share.
Carlito and I are thrilled to bring you this limited series wearable art collection.
In remembrance that Nature and us are one, every purchase plants a tree.
Carlito and I invite you to muse in your inner-wild.
- Jeff Scult, OGT Designer & Creator
Measures 78" x 52"

Tree fiber-designed oversized body wrap, eco-printed, over-dyed in an Egyptian Golden hue, four slip pockets for versatile use.

Made of a blend of biodegradable regenerative beech tree fiber from Austria (Tencel micro modal), spun with the top 1% of ethical Supima cotton from local California family farms

Naturally antimicrobial, lightweight, and impossibly soft

Thoughtfully hand-dyed and eco-printed

Comes with a washable travel case

Washing machine safe & tumble dry

Every purchase plants a tree

Just 24 Minotaur Wraps are avail as a first printing
Machine wash only with like colors, natural fibers and natural detergents. Tumble dry or air dry in nature.
And remember to hydrate, love, breathe, and repeat.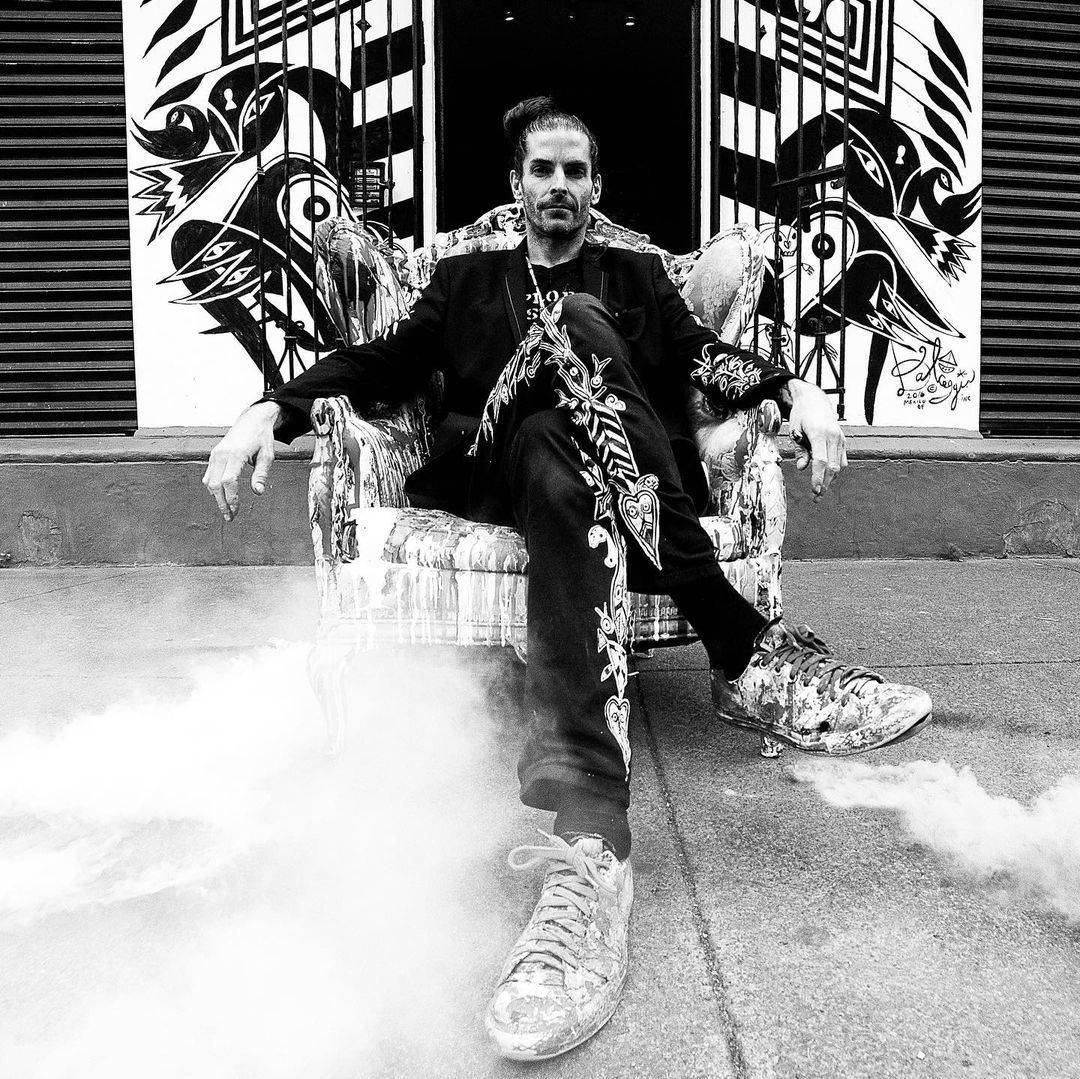 "Everyone tries to make sense, there is no sense, let us be irrational, chaotic and free, let us create art out of visions, there is no chronology, I feel free from human history I paint like a tree grows…
There is no separation in between all art forms. Art does not try to reproduce nature - art is nature. We are nature. Wear nature.
I love this collaboration; Jeff, OGT and I share a golden thread to the liberation of spirit."

- Carlito, Artist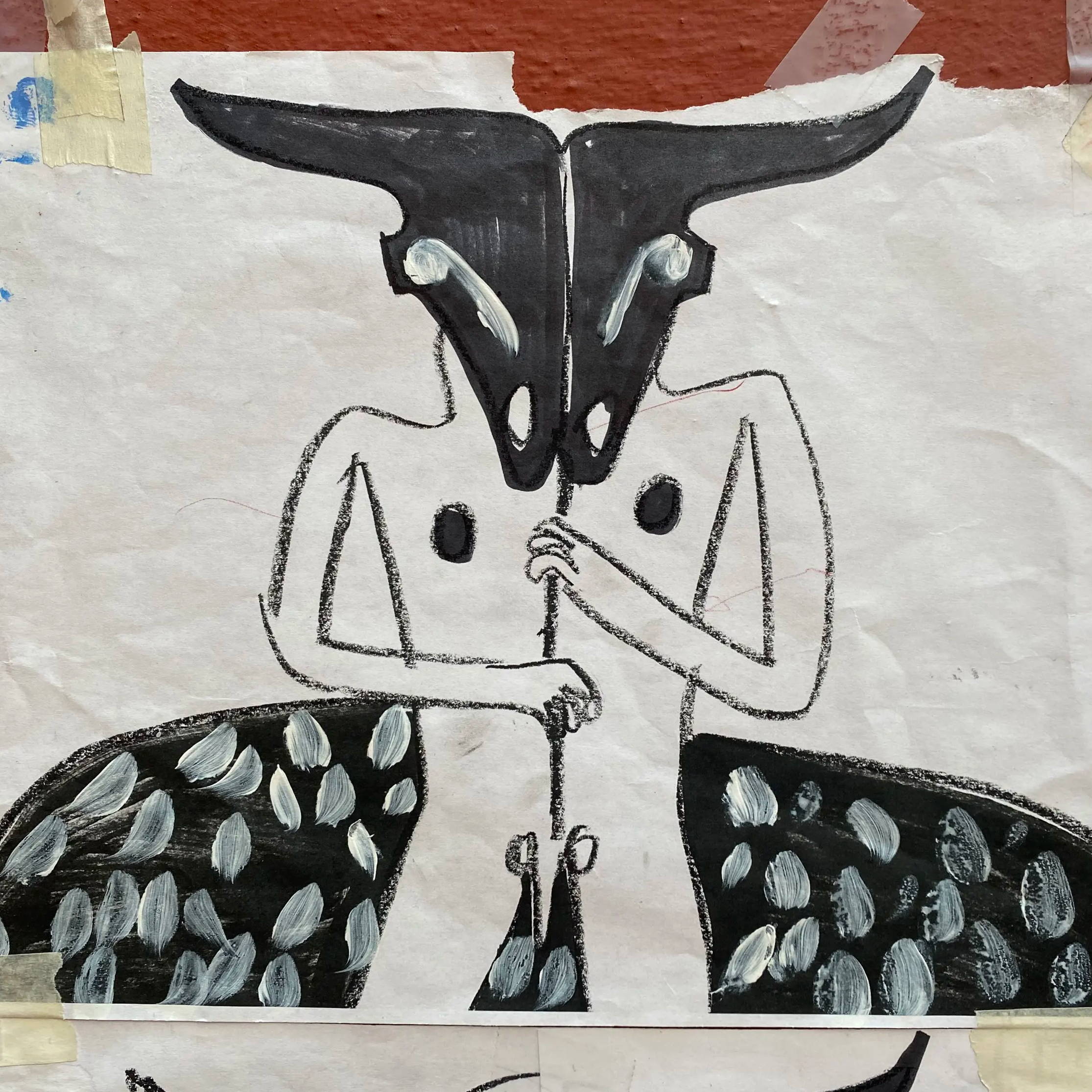 You are art.
Wear the art that speaks to you so it can speak through you to someone else. Like everything OGT, this piece is beautiful, beyond cozy, and at the same time pure, nature-all, performance gear.
So beautiful…
Beautiful in feel, drape, design … everything! I bought both styles and alternate between them almost daily!